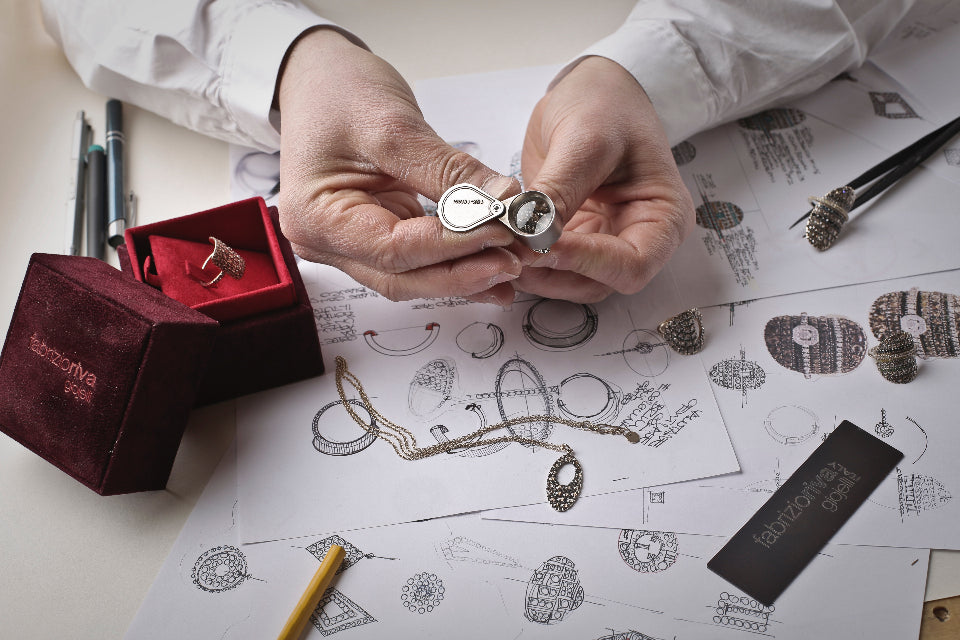 Find out why custom jewelry can be such a rewarding and valuable investment, whether it's for yourself or a loved one.
Jewelry is much more than a fashion accessory used to enhance an outfit. It's a unique expression of one's style and personality, and many pieces carry sentimental value. While there are a variety of beautiful ready-to-wear options available, buying custom jewelry offers a great opportunity to fully embrace your individuality or commemorate a special occasion. Here are some top benefits of designing your own pieces.
Why Buy Custom Jewelry?
Complement Your Style
Wearing jewelry is the perfect way to complete your look at any time. However, when a piece is custom-made just for you, it provides a more powerful reflection of your personal taste. Every detail, from the metal to the gemstones and engraving, will be thoughtfully selected to align with your particular style. This will ensure you end up with exactly what you want rather than a piece that doesn't quite fit your aesthetic. 
More Options
When shopping for a ready-made piece, you're typically limited to the inventory a store carries. With custom jewelry, there are endless design options to consider. You'll have the chance to work alongside your jeweler during the creative development process and brainstorm as much as you want. This will give you the freedom to incorporate any combination of metals, stones, cuts, and settings that you prefer.
Guarantee a Unique Piece
Unlike mass-produced pieces, each custom jewelry design is crafted to meet the customer's specifications. In turn, you're guaranteed a final product that can't be found anywhere else. So, whether you're buying an engagement ring, gift for someone else, or statement piece for yourself, you can be confident knowing you're receiving an original item and no one in the world will ever own something identical. 
Ensure Quality
Working with a reputable jeweler will ensure that you're investing in a high-quality piece. They'll take care in choosing the finest materials available and using skilled craftsmanship to produce a final product that lasts for generations to come. This is especially vital when purchasing such an important piece as an engagement or wedding ring or another item you plan to wear regularly.
Add Sentimental Value
Regardless of how simple or elaborate the design may be, custom jewelry always holds greater sentimental value than a ready-made piece. This is because it's been specifically created with the owner in mind. Because of all the personal time and effort put into its development, a customized piece is more meaningful and something to cherish forever.
If you're interested in purchasing custom jewelry, visit Anderson's Fine Jewelry in Redding, CA. Our experienced and knowledgeable staff can help turn your ideas into reality with expert guidance and advice. We work with each customer one-on-one to create tailor-made pieces using quality materials for long-lasting value. Call (530) 223-3443 to schedule a consultation, or browse our website for inspiration.