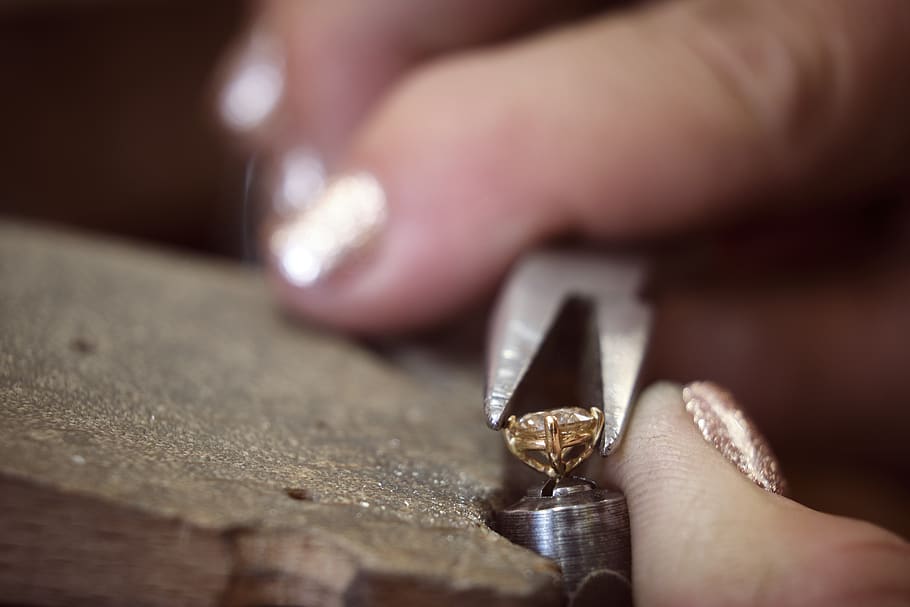 Working with a reliable jeweler can make all the difference in your jewelry shopping experience. Find out what to ask to help you make the best choice.
High-quality jewelry can be a practical and long-lasting investment, but it's important to ensure you're making an informed purchase. This is why working with an educated and reputable jeweler is essential. They'll help you find the best piece for any occasion; however, not all are created equal. Here are some key questions you should ask to help you choose the right professional for your needs.
How Much Experience Do They Have?
Since jewelry can carry a great deal of value and emotional significance, you want to work with a jeweler who has the experience and knowledge to educate you on such a big purchase. An untrained eye isn't likely to fully appreciate or understand the quality of a piece. Consider how long the jeweler has been in business and if they're able to talk about their craft with confidence. Professionals with years of industry experience also tend to have more resources available and hold credibility in the community.
Do They Provide a Variety of Services?
A skilled jeweler will be capable of providing an array of services that cater to all customers. For instance, you may need expert guidance selecting the most suitable stone for your style and budget, which requires someone who is well versed in the properties of different gemstones. It's also helpful to find a jeweler who can resize, repair, or upgrade your jewelry pieces as your needs change over time without having to ship them out.
What Kind of Warranty Do They Offer?
Just as with any large purchase, it's vital to make sure you have a clear understanding of the warranty offered on your fine jewelry. Even with high-end pieces, there's a possibility something could go wrong later, and you'll want to make sure you have the opportunity to fix it. When vetting out jewelers, carefully evaluate their warranty and return policies to ensure they can provide long-term value for your investment. Reasonable policies also show a professional stands by their work.
Can They Make Custom Jewelry?
Should you have any interest in custom jewelry, you'll want to pick a jeweler that can help craft made-to-order designs. This service sets many professionals apart from the competition. It means your jeweler will be able to create completely one-of-a-kind pieces that reflect your personal tastes. Ask to see examples of their previous projects to make sure they can turn your ideas into reality.
If you're in search of a trustworthy jeweler in Redding, CA, look no further than Anderson's Fine Jewelry. Backed by formal industry training and more than 45 years of experience, Steve Anderson provides second-to-none on-site jewelry services that are tailored to meet each customer's unique needs. As a family-owned business, we strive to establish lifelong, personalized relationships with everyone who walks in our doors. For more information about our offerings, visit us online or call (530) 223-3443.