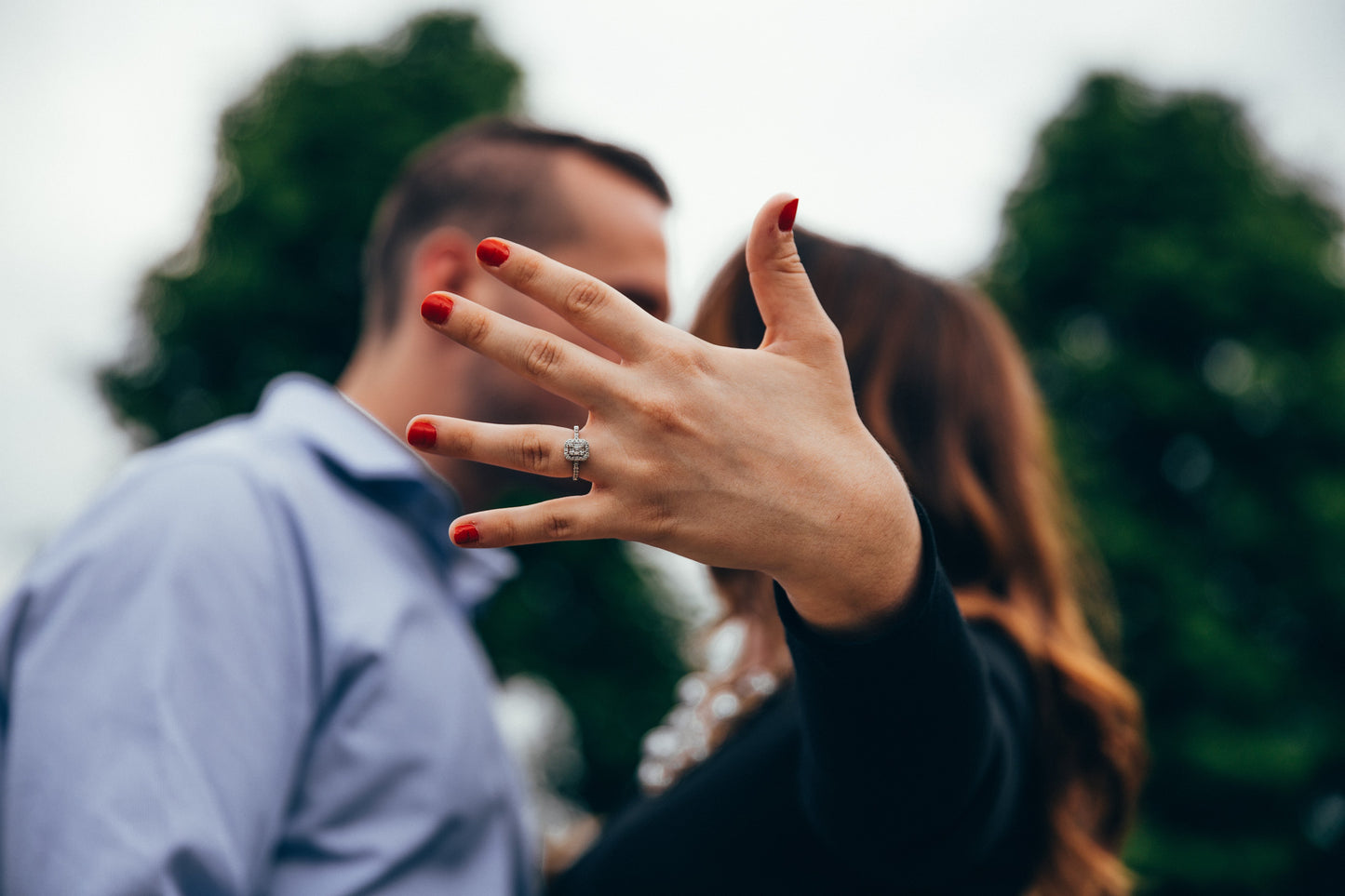 Learn four of the most common engagement ring styles, their terminologies, and unique characteristics to serve and inspire you as you're shopping for rings.
Proposing with an engagement ring is a long-standing tradition that dates back centuries. The ring represents a couple's commitment to building a future together. As one of the most valuable and sentimental pieces of jewelry a woman will ever own, it's essential to give such an important purchase careful thought and consideration. However, with so many options available, it can be difficult knowing where to start the shopping process. Here are some of the most popular ring styles to help give you inspiration before popping the big question.
Types of Engagement Rings to Consider for Your Proposal
1. Solitaire                      
Always a classic choice, solitaire engagement rings feature a single stone set on a plain metal ring. These are easy to pair with a wedding band and allow the beauty of the jewel to be emphasized. They work well for those who appreciate minimalism yet want an elegant and timeless ring. Solitaires also fit nearly any diamond shape, so you can make it as unique as you want.
2. Three-Stone                   
As the name suggests, three-stone engagement rings have a trio of stones in the setting. This is said to be symbolic of a couple's past, present, and future relationship. All the stones can be the same type, size and shape, or you may mix and match them in any combination you like. Oftentimes, these rings will feature one larger center diamond and incorporate smaller accent gemstones for a bolder look.
 3. Halo                          
For brides who prefer a little more sparkle, halo engagement rings are frequently favored. These are designed with a center stone that's bordered by a row of smaller stones. This creates a halo effect that makes the center stone appear larger than it is, maximizing its visual appeal. Halo rings can be customized using various geometric and architectural elements, as well as colored stones that contrast nicely against the main diamond.  
 4. Vintage                
Characterized by intricate detail, vintage style engagement rings reflect the trends and cultural influences present during their era. These pieces usually showcase hand-engraved designs, milgrain edging, and pave'-set diamonds. Each delicately-crafted ring is inspired by ideas from the past but can be updated with a modern twist for a truly one-of-a-kind design that stands out.
If you're ready to take the next step in your relationship, turn to Anderson's Fine Jewelry in Redding, CA for a smooth and pleasant engagement ring shopping experience. We carry a wide selection of ring styles to suit each client's individual taste and budget. Our staff is dedicated to providing the personalized attention you deserve as you search for the perfect piece to symbolize your love. Call (530) 223-3443 to schedule an appointment, or begin browsing our inventory online.