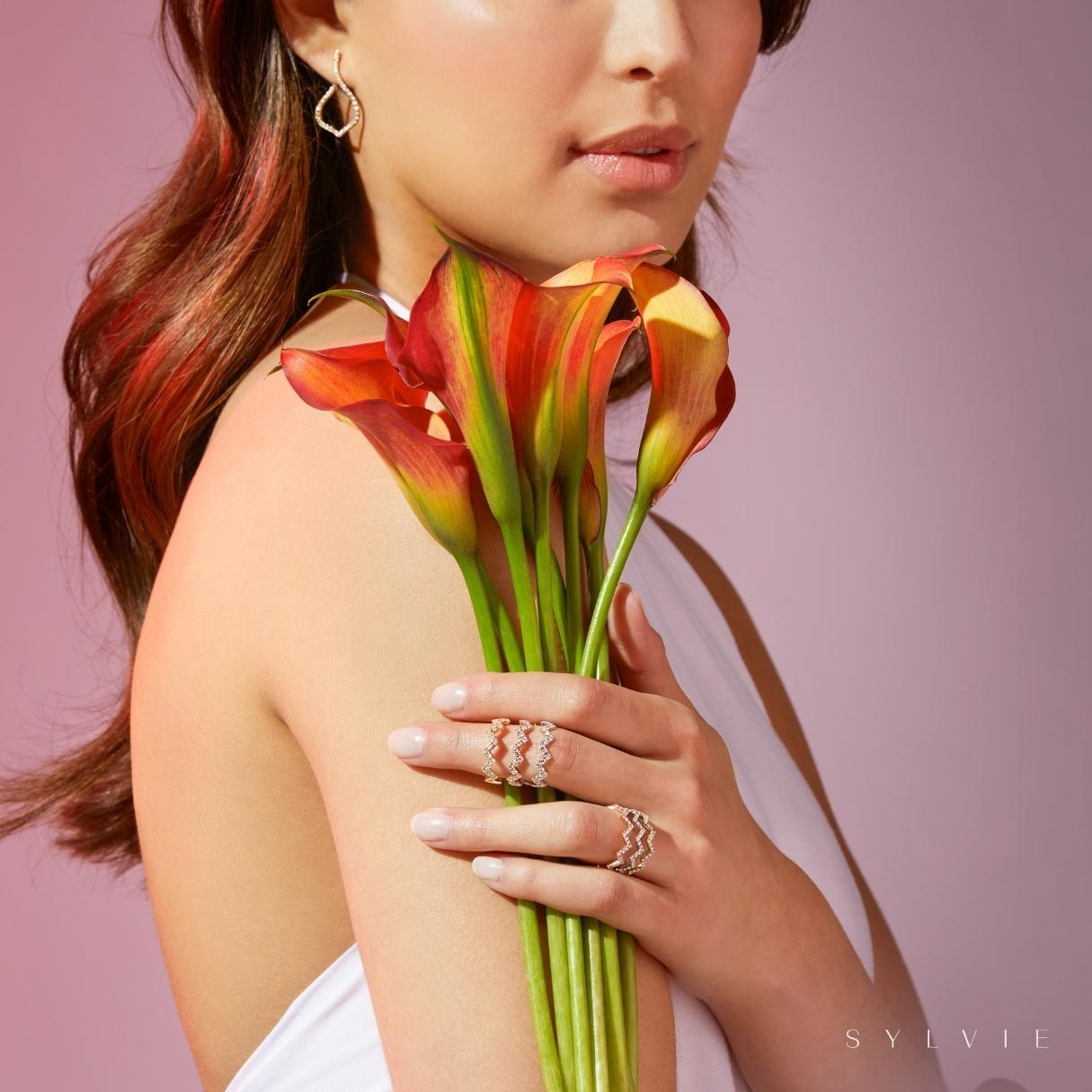 Get to know one of our top-selling lines, Sylvie, and discover why it stands out from other fine jewelry brands.
Whether you're looking for a breathtaking engagement ring to represent your love or an everyday jewelry piece that will provide the perfect finishing touch for any outfit, Sylvie has all your needs covered. This brand has been a leading name in the fine jewelry industry for many years, and most recently, has earned a first-place ranking in Big Survey's list of Best-Performing Brands for 2023. The company's award-winning designs has something to offer every woman. 
 About Sylvie
The Sylvie fine jewelry collection was founded by a woman for a woman. Created by three-time national award-winning designer Sylvie, this namesake brand is backed by decades of industry experience. The company is committed to upholding the highest standards of craftsmanship while using ethical sources and providing affordable luxury. Each engagement and wedding ring is inspired by a personal love for beauty and is made to celebrate femininity and passion, which is reflected in every detail.
Bridal Collection
Sylvie engagement rings come in a wide range of styles, shapes, and metals for customers to choose from. The available settings include classic, solitaire, halo, modern vintage, spiral, three stone, and split shank. The brand also has a signature setting called the Sylvie Shell™, which is meant to represent two souls being bonded together as one for eternity. Rings can be designed in white gold, rose gold, yellow gold, two tone, or platinum.   
Every Sylvie engagement ring has a matching wedding band to complete the set. All wedding bands are designed to be a flush fit, allowing the bands to stack seamlessly without any gaps. Each ring in the bridal collection can also be customized to the wearer's individual style. 
If you're getting ready to propose to the love of your life or thinking about upgrading your wedding rings, the Sylvie collection is a great place to start your shopping journey. Anderson's Fine Jewelry in Redding, CA is an authorized retailer and carries a large selection of the brand's bridal jewelry. Our attentive staff will spend time exploring the wide range of options available to help you find just the right piece to suit your unique needs. Call (530) 223-3443 to schedule an appointment or visit us online to see some of our inventory.