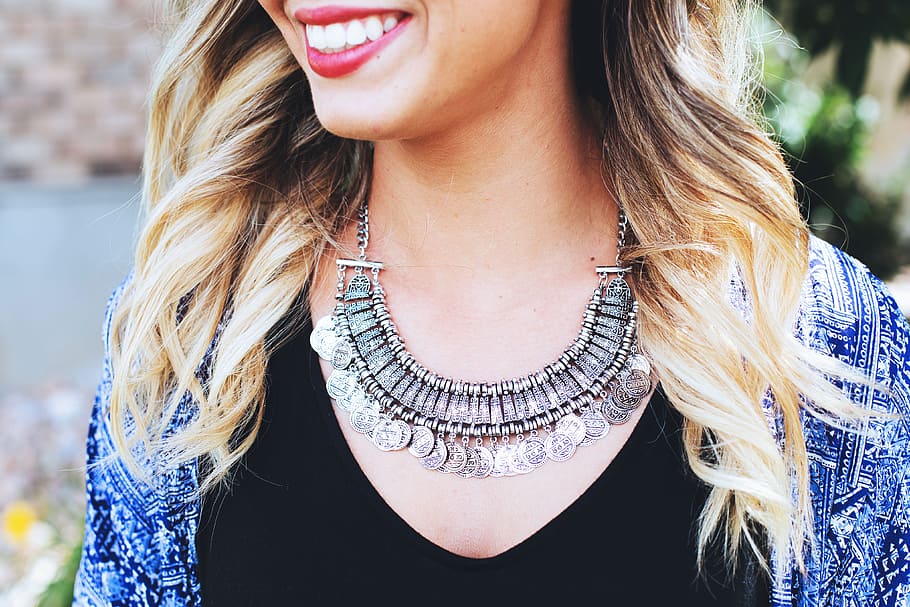 Learn how to compare fashion and fine jewelry so you can choose the right piece for your next purchase.
From bold and flashy statement pieces to simple and elegant designs, the perfect jewelry accessories exist for any occasion. However, with so many options available, it's helpful to narrow down your choices before going shopping. One of the first decisions you should make is whether you're looking for fashion or fine jewelry. The following guide explains how these are different so you can determine which will best suit your needs. 
Fashion vs. Fine Jewelry
Materials
The most notable difference between fashion and fine jewelry is the materials each are made from. Fine jewelry is designed using highly valuable precious metals, which include gold, sterling silver, and platinum. Additionally, genuine gemstones are frequently incorporated into these pieces. Diamonds, sapphires, emeralds, and rubies are common examples.
In contrast, fashion pieces are created with lower cost materials such as copper, brass, and alloys. Oftentimes, they also feature synthetic gemstones like lab-grown diamonds and cubic zirconia. While these materials may not be worth as much as those found in fine jewelry, they can still be turned into unique and appealing accessories that offer affordable options to a broader range of people.
Style
Fine jewelry is intended to be elegant and timeless. Thus, many of these pieces have simpler, classic designs that will never go out of style. They can be worn every day, as in the case of engagement rings, wedding bands, or diamond stud earrings, or they may be saved for special occasions. On the other hand, fashion jewelry tends to be trendier and is meant to be switched out on a regular basis to allow for a continuously updated look. Therefore, these designs are generally more flashy and experimental in nature.
Longevity
Since precious metals and real gemstones are largely resistant to corrosion, tarnishing, scratches, and other damages, fine jewelry is able to maintain its original luster for decades when properly cared for. That makes these pieces a longer lasting option that will retain their value. Fashion jewelry isn't made to be quite as durable, being that the materials used are more susceptible to damage and wear and tear.
If you're in the market for beautiful, good quality jewelry to add to your collection, visit Anderson's Fine Jewelry in Redding, CA. As a family-owned and -operated business serving the community for more than 20 years, we're dedicated to helping each customer find just the right piece for themselves or a loved one. We carry a large selection of fashion and fine jewelry to choose from and our knowledgeable staff is happy to assist you in making a purchase you'll treasure for years to come. Call (530) 223-3443 to schedule a personalized appointment, or shop our website.