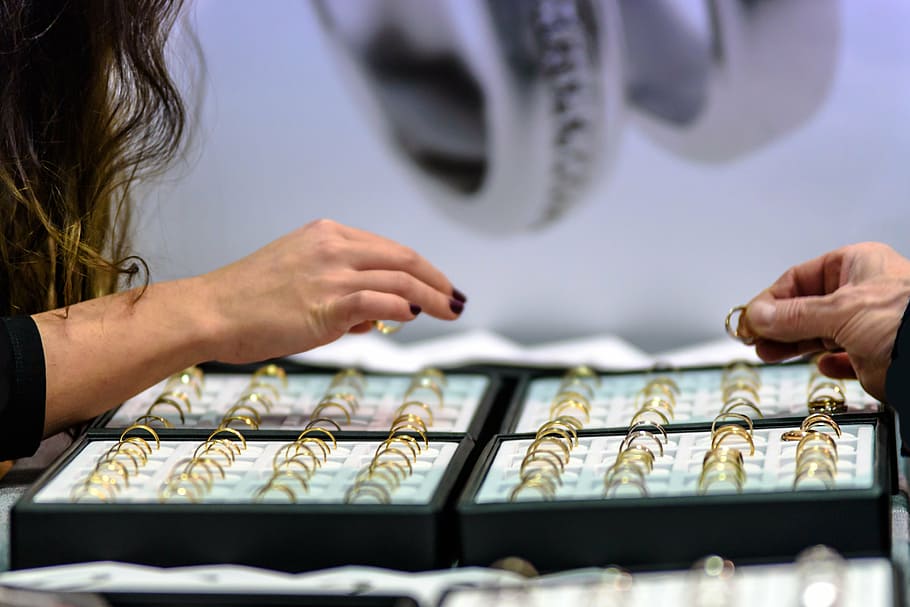 Learn which mistakes to steer clear of so you can enjoy a positive fine jewelry shopping experience.
Fine jewelry is an investment; therefore, every purchase should be made with careful thought and consideration. As such, it's essential to be properly prepared prior to starting the shopping process. This can prevent blunders and oversights that lead to costly and less-than-optimal buying decisions. Here are some common mistakes to avoid whether picking up a piece for yourself or a loved one.
Errors People Often Make While Shopping for Fine Jewelry
Forgetting to Set a Budget
Before you ever go online or walk into the store, you should know how much you're able to comfortably afford. Fine jewelry is available in a wide range of price points, and having a certain number in mind will help keep you from overspending. Do research on the type of piece you're interested in buying, as this will make it easier to set a realistic budget and plan your finances accordingly. 
Overlooking the Importance of Quality
While it's important to stick to a budget, it's equally important to consider the quality of any jewelry piece you buy. When purchasing an expensive item, you expect it to hold up against normal wear and tear for a reasonable length of time. To make sure you get the most for your money, you should understand how to measure the quality of a piece using features such as karats and clarity.
Not Considering Your Lifestyle
When buying fine jewelry, you'll need to think about how you're going to wear it and if that will be compatible with your everyday activities. For example, if you spend a significant amount of time swimming, gardening, or exercising and you don't plan to take your jewelry off much, you won't want a piece that's particularly delicate. This is likely to end up costing you more in repairs and replacements.
Forgoing Professional Help
A good jeweler will take the time to answer your questions and discuss what will best suit your needs and lifestyle. They can also help determine the quality and valuation of a piece. Thus, not getting expert help is one of the biggest mistakes you can make. Having professional advice and guidance will allow you to narrow down your options with confidence and receive maximum value.
For a pleasant and satisfying shopping experience, stop by Anderson's Fine Jewelry in Redding, CA. Our family-owned store is proud to carry a broad selection of fine jewelry pieces to fit every customer's unique budget and taste. We offer decades of industry experience and will take the time to understand exactly what you're looking for so we can help ensure you make the right investment. Reach out at (530) 223-3443 to schedule a consultation, or visit us online to view some of the collections we have in stock.